In Tessere School of mosaic
In Tessere School of Mosaic specializes in the Art of Mosaic making. We are a group of professional artists and artisans who have been working in this field for 20 years or more. We would now like to open up and branch out to the world of art in general and form an international network of interested and talented individuals with whom we can collaborate and disseminate our Italian cultural heritage.
In Tessere offers a wide range of didactic/educational activities aimed at enhancing original ancient crafts and exploring in depth different artistic techniques and disciplines. We aim to rediscover Italian traditions but also to incorporate new methods of composition in an involved and evolving study of art and design.
Our courses vary greatly in theme and require different levels of competence. Each project can therefore have its own specific objectives and criteria to which the most suitable methods of working can be applied.
Each program has different levels of complexity and can be tailored to suit the individual or a group.
Simultaneous translation is also available to smooth out any language problems; in English, French, Spanish, Japanese, Russian and German.
Our proposals are differentiated by theme and level of competence, so as to be able from time to time to establish specific objectives, select criteria and give priority to operational ideas.
Different programs with increasing complexity depending on the level to be reached can be offered to groups or individuals, with the possibility of translation into English, French, Spanish, Japanese, Russian and German language.
Courses
at our Narni Centre
The Mosaic Courses at the In Tessere centre in historical Narni combine practical activities with theoretical lessons on the Art of Mosaic-making; ensuring an in depth understanding and knowledge of mosaic-making and the various styles and methods of composition involved.
We offer several different types of courses: Short courses, Starter level courses and Advanced level courses are available to suit the level you are at or wish to achieve. At the end of each course we issue a Certificate of Attendance, indicating the type of course completed and the number of hours.
An all-inclusive experience
We have designed our courses to provide everything you need for your stay.
Mosaic Course- materials and equipment included.
Accommodation in an apartment.
Lunch
Cycling and Walking in the beautiful Umbrian countryside.
Study holiday
in fascinating Orvieto
The "en plein air" mosaic workshop in medieval Orvieto is a unique opportunity to study mosaic for a week intensively in the open air with other like-minded individuals.
This is a study holiday set in an historic residence with an emphasis on relaxation but also dedication to the study of art and artistic techniques in the Italian Tradition.
These Mosaic courses are aimed at groups of art lovers wishing to enrich their artistic knowledge, irrespective of both age and experience. Everyone is welcome!
An all-inclusive experience
We hope to cover everything you need for your stay:
Mosaic course including materials and equipment 
Accommodation in an apartment,including breakfast and housekeeping 
Lunch on our premises
Wine-tasting at a vineyard 
Cycling or Walking in the beautiful Umbrian countryside 
Mosaic Kit
Our Mosaic kits have been designed for practicing and improving your skills.
They enable you to approach the Art of Mosaic-making in a fun and practical way and teach you how to create a mosaic in a short time all by yourself!
Each kit comes with a brochure (various languages to choose from) that will accompany you step by step.
These mosaic kits are a perfect tool for approaching mosaic-making for the first time or perfecting and improving your existing skills.
https:/shop.tessere.com/collections/ kit-mosaic-fai-da-te-shop.
An all-inclusive experience
Our proposal includes:
 Mosaic kit including materials and equipment
Tutorial in Italian and subtitled in English
Technical support via email in various languages
Free shipping for the first order, worldwide.
We look forward to hearing from you!
If you require any further information, please don't hesitate to contact: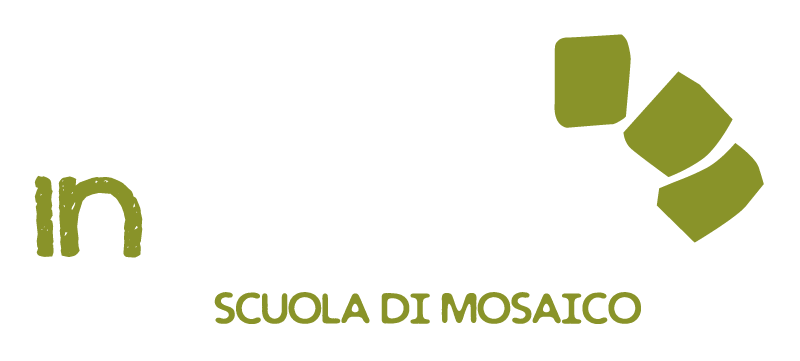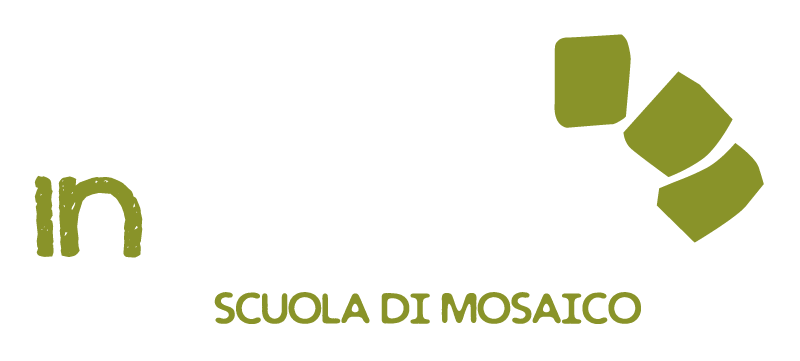 In Tessere
Scuola di mosaico
Via della Stazione, 32
05035 Narni
Italia